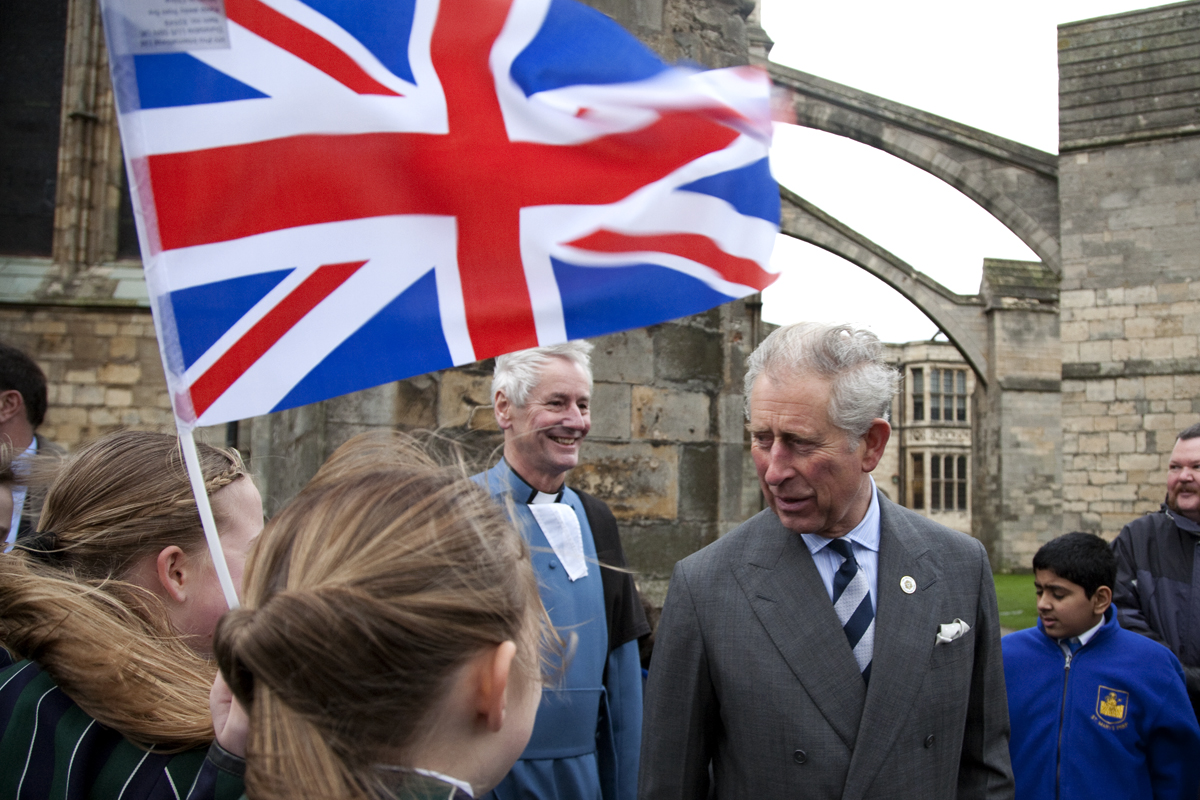 The Prince meets local school children
Photograph by Dominic Clark for 
HRH Prince Charles, the Prince of Wales, together with HRH the Duchess of Cornwall arrived yesterday in the county by helicopter, landing in the Police Field, Nettleham.
The prince met participants on the Prince's Foundation for the Built Environment who have spent time in the Cathedral works department during a tour of Lincoln Cathedral at which the prince accepted the Cathedral's invitation to become Patron of the Cathedral Fabric Fund.
Cathedral officials also showed the heir to the throne some recent acquisitions, including a new set of Chapter copes made by the needlework guild. He was shown a full size image of the proposed statue of St Mary by sculptor Aidan Hart which is being considered for the re-ordered east end of the Cathedral.
The Prince turned his hand to stonemasonary watched by the Duchess, Charles wore plastic safety goggles as he used a chisel and mallet to chip away at a piece of stone in Lincoln Cathedral's stonemasonry workshop. He laughed when he was told the limestone was a softer version than that used by stonemasons working on the restoration and preservation of the cathedral and joked: